Another emergency, but this one in real time--the target posts a status update about her crying newborn: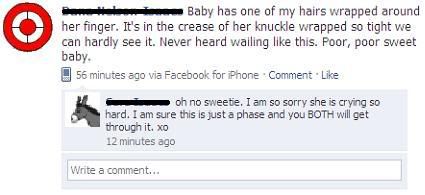 Just as a point of reference, the ass-in-question is--drumroll, please--the target's sister. A "phase", you say? I don't recall losing a finger as part of
my
growing up, but if that's how they do it in
your
house...